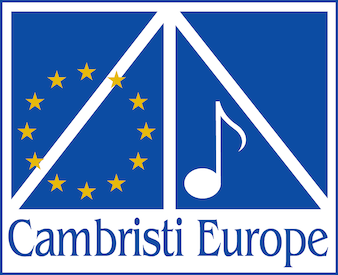 « Tutti Cambristi » chamber music workshop in Blonay
FEW PLACES REMAINING FOR VIOLA, CLARINET, CELLO, BASSOON OR HORN.
The first « Tutti Cambristi » workshop organized by Cambristi Lemani will take place at the
Centre Musical Hindemith
in Blonay (Vaud, Switzerland) from
Saturday 19 October 2019 at 10:30 am till Sunday 20 October 2019 at 5:30 pm.

The coaches will be
Girolamo Bottiglieri (violin)
,
Katherine Nikitine (piano)
,
Alain Doury (cello)
,
Isabella Vanossi (french horn)
,
Frédéric Carrière (alto)
and
Doruntina Guralumi (basson)
.
All instruments and all levels are welcome.
There will be four work sessions (1:30 each) on Saturday and two on Sunday. Each trainee will have at least four coached sessions in the week-end.
The registration includes full board accommodation at the Centre Musical Hindemith; activities will be proposed on Saturday night, where coaches and trainees will be able to play together and get an introduction to improvisation!
After the last work session on Sunday, each group will have the opportunity to perform in an informal concert.
The registration fee (double room, full board) is

CHF 300.- for members of the Cambristi network,
CHF 325.- for non-members (including the membership dues to Cambristi Lemani for 2020).

A few single rooms are available (additional cost: CHF 25.-).
The registration deadline is Sept 1st 2019. Places are limited!
Priority will be given to preformed ensembles who wish to deepen their repertoire, but it is also possible to register as an individual. We will try to form homogeneous groups in terms of level, and to find suitable scores.
The registration will be validated upon payment of the fees. Cancellation is free until September 15. After this date, we will not be able to refund the registration fee since we will have to hire a professional musician as a substitute.
All participants need to have a personal public liability insurance.
For more information: info@cambristi-lemani.ch
---
Biographies of the coaches
Katherine Nikitine, piano
Katherine Nikitine got both a master degree in piano and a master degree in pedagogy at the Conservatoire supérieur de Lyon. She studied with B. Bouthinon-Dumas, F.-R. Duchable, D. Pascal, J.-C. Pennetier and G. Pludermacher. She enjoys sharing her passion for music in remote places and gave numerous concerts, conferences and masterclasses all over Europe and further (2017: Africa, Middle-East; 2018: New-Zealand). She likes to interpret and promote contemporary music and she is always exploring new avenues of artistic creation, such as musical theater («Le Petit Prince» by St. Exupéry) or Russian literature («Echos de Russie»). She recorded the two Chopin Concertos (Lux Classic, 2015), and organ/piano duets with her sister Vera («Fairy Tales», Editions Hortus, 2017). She used to teach piano at the conservatories of Toulon and Montpellier and is now Dean of the piano department at the Conservatoire de musique de Genève - CMG.
Isabella Vanossi, french horn
Isabella Vanossi began to study horn when she was 17, and only a few months after entered the Conservatoire Supérieur de Genève to study with Bruno Schneider. She played for one year at the Konzertverein St. Gallen, then joined the Bern Symphonic Orchester as third horn. She played as first solo horn at the Lausanne Sinfonietta and at the Orchestre de Chambre de Neuchâtel and as substitute at the Orchestre de Chambre de Lausanne, Orchestre de la Suisse Romande and various other Swiss orchestras. In 2008, she obtained a diploma in cultural and social management at the Sawi - Lausanne and was hired by the Sydney Conservatorium of Music as responsible for production and academic activities. She came back to Switzerland in 2012, obtained a master in music pedagogy at the Haute Ecole de Musique de Genève and started to play as a free-lance chamber and orchestra musician. Isabella plays on modern and period horns. She teaches music in Geneva schools and as a substitute professor at the Conservatoire Populaire de Musique de Genève.
Girolamo Bottiglieri, violin
Girolamo Bottiglieri studied violin with Giovanni Leone at the Conservatorio Santa Cecilia in Rome. In 1992, he came to Geneva and studied with Corrado Romano at the Conservatoire Supérieur de Musique de Genève, where he got his Premier Prix de Virtuosité in 1997. Winner of several international competitions, he played as a soloist with numerous orchestras including the Orchestre de la Suisse Romande. He is the founder and first violin of the Terpsycordes Quartet, who obtained the Premier Prix de Virtuosité in 2001 at the Conservatoire de Musique de Genève and earned the First prize at the 56th Geneva competition. Since then, the Terpsycordes Quartet has established an international career and recorded a number of works. Girolamo Bottiglieri enjoys playing baroque, classical and romantic music on period instruments and is the founder and first violin of the baroque ensemble La Nouvelle Ménestrandie. He is part of ensembles (La Cappella Mediterranea, Gli Angeli Genève, Clematis) who recorded for several labels (Sony Vivarte, Ambronay Editions, Ricercar) and earned important distinctions (Prix de l'Académie du disque lyrique, ffff de Télérama, Choc de Classica, nomination for the Midem Classical Awards, Gramophone Editor's Choice).
Alain Doury, cello
Born in Paris in a family of musicians, Alain Doury started to study cello with Jean Barthe, then with Erwan Fauré and Bernard Michelin. He came to Geneva to complete his cello cursus with Guy Fallot. From 1989 to 2009 he was principal cellist at the Symphonic Orchestra Zurich, and played in other ensembles such as the Orchestra della Svizzera Italiana, the Orchestre Symphonique de Mulhouse, the Ensemble Orchestral Contemporain de Lyon, the Rouen Opera, the Lyon Opera, the Orchestre National du Capitole de Toulouse, the Orchestre National de Montpellier, the Asia Pacific United Orchestra. Chamber music is an important part of his musical activities: Quatuor de Bern, Quatuor le «B», «Octuor de violoncelles» de Genève, Trio Mail, Ensemble Instrumental Romand, and finally «Les Chambristes». He teaches cello and chamber music regularly.
Frédéric Carrière, alto
After studying in France (Saint-Etienne, Chalon-sur-Saône et Lyon), he obtained a virtuoso degree (1st prize) at the Conservatoire Supérieur in Geneva as well as the Albert Lullin Prize of the City of Geneva. He then furthered his training with Zoltan Toth (Quatuor Ravel). Since 2003, he shares his time between the Bienne Symphonic Orchestra and the ensemble "Les Chambristes" which he co-founded. He is artistic director of the "Music Festival in Mus", France.
Doruntina Guralumi, basson
Born in Albania, she sudied in Tirana (class of Fatos Jaho), then in Geneva (graduated with 1st prize in 1997, class of R. Birnstingl). Since 1999, she is solo Bassoon of the Bienne Symphonic Orchestra. She plays regularly as a soloist with various ensembles, such as the Bienne Symphonic Orchestra, the Symphonic and philharmonic orchestra of Kosovo and the National Orchestra of Macedonia. She is a member of the ensemble "Les Chambristes".